New Featured Indigenous Services Partner – OFIFC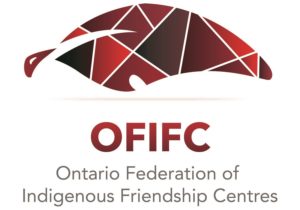 Founded in 1971, the Ontario Federation of Indigenous Friendship Centres (OFIFC) works to support, advocate for, and build the capacity of member Friendship Centres across Ontario.
Emerging from a nationwide, grassroots movement dating back to the 1950's, Friendship Centres are community hubs where Indigenous people living in towns, cities, and urban centres can access culturally-based and culturally-appropriate programs and services every day. Today, Friendship Centres are dynamic hubs of economic and social convergence that create space for Indigenous communities to thrive. Friendship Centres are idea incubators for young Indigenous people attaining their education and employment goals, they are sites of cultural resurgence for Indigenous families who want to raise their children to be proud of who they are, and they are safe havens for Indigenous community members requiring supports.
In Ontario, more than 84 per cent of Indigenous people live in urban communities. The OFIFC is the largest urban Indigenous service network in the province supporting this vibrant, diverse, and quickly-growing population through programs and initiatives that span justice, health, family support, long-term care, healing and wellness, employment and training, education, research, and more.
Friendship Centres receive their mandate from their communities, and they are inclusive of all Indigenous people – First Nation, Status/Non-Status, Métis, Inuit, and those who self-identify as Indigenous. "