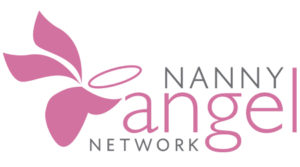 The Aboriginal Job Board is so excited to announce a new partnership with the Nanny Angel Network, an incredible Made in Canada charity supporting families who are affected by Cancer. All too often when a patient is diagnosed with cancer, they are thought of just as that – a clinical patient in need of treatment with no attention paid to the earth-shattering impact an entire family faces when they receive the crushing news. But at Nanny Angel Network, we've made it our mission to lessen the impact of cancer on the entire family.
We know that many moms with young kids will be diagnosed with cancer this year and will not know where to turn. Motherhood is already never easy, even in the best of circumstances. But having to cope with a cancer diagnosis presents unimaginable challenges. Moms' routines change. Their finances and relationships become strained. And worst of all, some moms with cancer are forced to choose between looking after their children and getting the care and rest they need to get well. Cancer impacts moms and all those around them, especially their children who often do not know how to make sense of it. That's why the Nanny Angel Network exists to provide free, in-home childcare for moms in all stages of cancer. We want to create a world where moms of every background are supported and their kids are given the tools they need to cope with grief and loss so that they can have better long-term psychosocial outcomes.
Our impact is made possible through the efforts of fully-vetted, trained, professional childcare volunteers. Our volunteers come alongside families as they go through their cancer journeys and ease some of their burdens by offering their children safety, reassurance, love and fun!  For four hours a week for 6 months, our "Nanny Angels" support kids and moms in communities all over the Greater Toronto Area, and most recently Kingston, with what they need to become resilient adults.
The Nanny Angel Network offers rewarding volunteer positions for experienced childcare providers looking to make a difference. Learn more information about NAN and volunteer today: https://nannyangelnetwork.com/get-involved/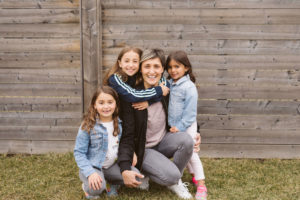 Impact videos:
Nanny Angel Network 2019 Dad and volunteer: https://www.youtube.com/watch?v=CdHgJ61Rr80
Nanny Angel Network Brave:  https://www.youtube.com/watch?v=hTdqGeB0BFU
Nanny Angel Network Impact Video 2016: https://www.youtube.com/watch?v=y1nRguRpSHo&t=8s
New stories:
https://globalnews.ca/news/5931029/durham-child-care-volunteers-wanted/ – Durham moms needed to support moms with cancer
https://torontosun.com/2017/05/06/nanny-angel-network-founder-developed-idea-from-own-breast-cancer-challenges/wcm/f1269abf-7147-4020-8e2c-3d883a2915a1 Nanny Angel Network founder developed idea from own breast cancer challenges
https://www.ctvnews.ca/health/nanny-angels-help-toronto-area-mothers-with-cancer-1.1945160 – Nanny Angels help Toronto -area mother with cancer
https://www.cnn.com/2014/03/27/world/cnnheroes-guth/index.html – Mary Poppins for moms with cancer
https://www.yorkregion.com/community-story/9081629-give-the-gift-of-volunteering-in-york-region/ – Give the gift of volunteering in York Region
https://nannyangelnetwork.com/nanny-angel-network-the-grand-prize-winner-of-astellas-oncology-2019-c3-prize-to-improve-cancer-care/
https://www.kingstonist.com/news/kingston-welcomes-nanny-angel-network/ – Kingston welcomes Nanny Angel Network
https://www.durhamradionews.com/archives/117094 – Nanny Angel Network urgently needs volunteers to help moms with cancer in Durham